REAL-TIME CANADIAN CANNABIS DATA ANALYTICS.

A UNIQUELY SOURCED MARKET INTELLIGENCE DATA SOLUTION.
---
Neobi collects real-time inventory data from thousands of Canadian retail websites to offer the largest repository of retail trends and consumer insight to those capable of leveraging this actionable intelligence into an everyday business advantage.
Simply put, we are trusted by the top-performing teams in Canadian cannabis to provide a data solution that addresses their most pressing needs: which products are sold the most, and where?
WANT TO GET AN UNFAIR ADVANTAGE ON YOUR COMPETITION?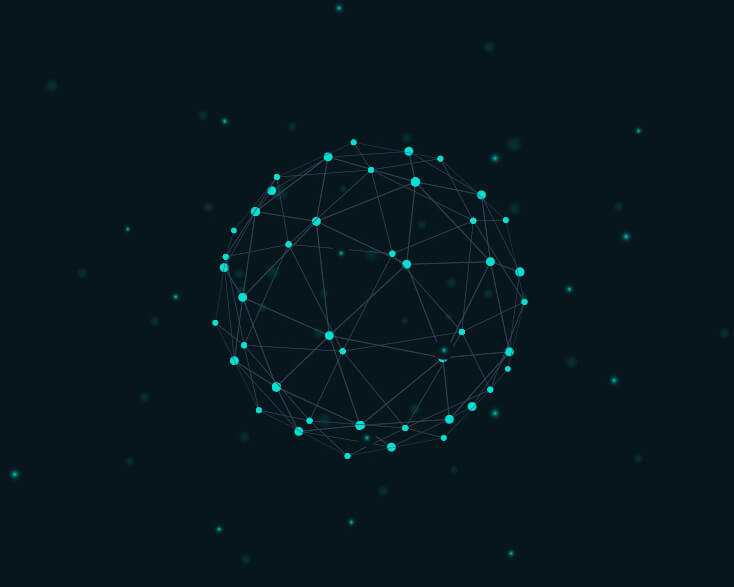 What We Do
ACCURATE, REAL-TIME CONSOLIDATED CANNABIS RETAIL INVENTORY DATA
---
Menu Platform Agnostic
Data Refreshed Daily
Consolidated for Maximum Data Accuracy
Beverage Category Report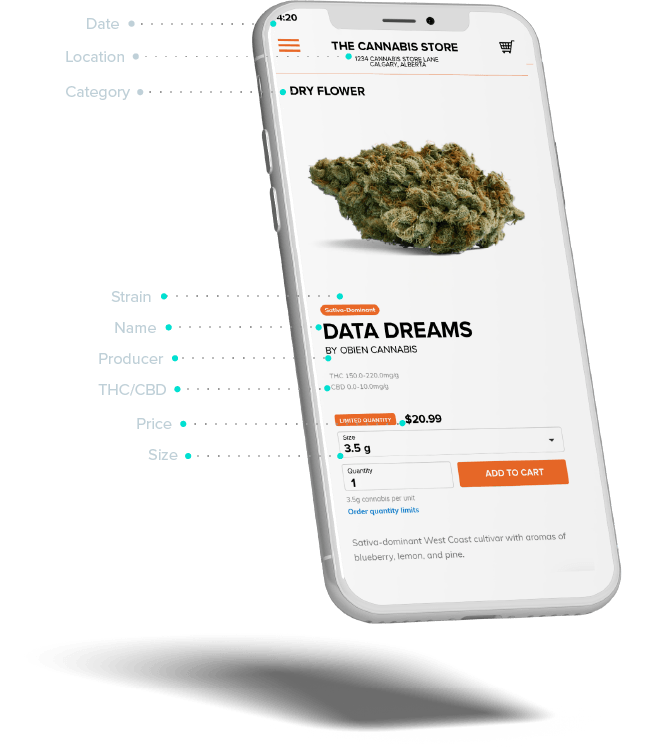 Our Solution
REAL-TIME MARKET INSIGHTS FOR ALL CANADIAN CANNABIS COMPANIES
---
After years of working within the Canadian Cannabis industry, we know that not all data needs are the same. Fortunately, neither are all data solutions. In order to continue supporting companies of all shapes and sizes, we've created a suite of data solutions designed to empower Sales Agents, Managers and Executives with the retail trend and consumer insights they need to get strategic in their approach.
Monthly Reports
Interactive Dashboard
Retail Map
Market Alerts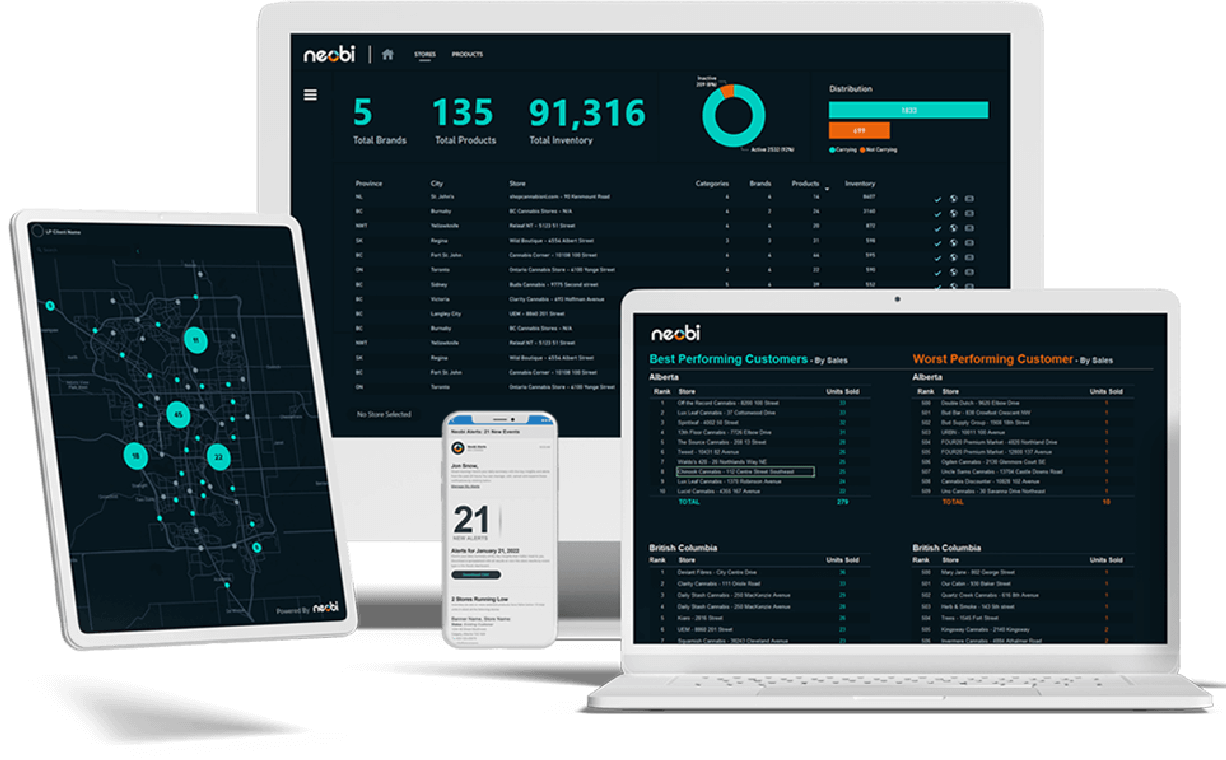 NEOBI REPORTS
AFFORDABLE REPORTS WITH THE CONSUMER INSIGHTS THAT MATTER MOST TO YOU
---
When the big picture is all that matters, Neobi offers custom reporting to support your data-driven sales initiatives.
Menu Platform Agnostic
Data Refreshed Daily
Consolidated for Maximum Data Accuracy
Beverage Category Report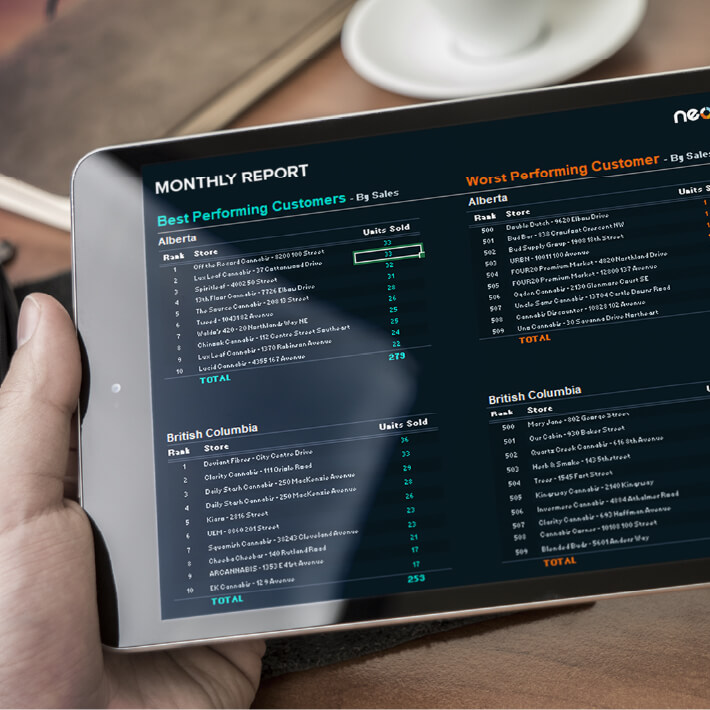 NEOBI DASHBOARD
REAL-TIME CANADIAN RETAIL INVENTORY TRACKING AT YOUR FINGERTIPS
---
We empower sales teams with the critical insights they need to boost distribution and penetration based on retail trends and real-time purchasing behaviors.
Real-Time Data Updates
Detailed Consumer Insights
Price Tracking
Historical Inventory Analysis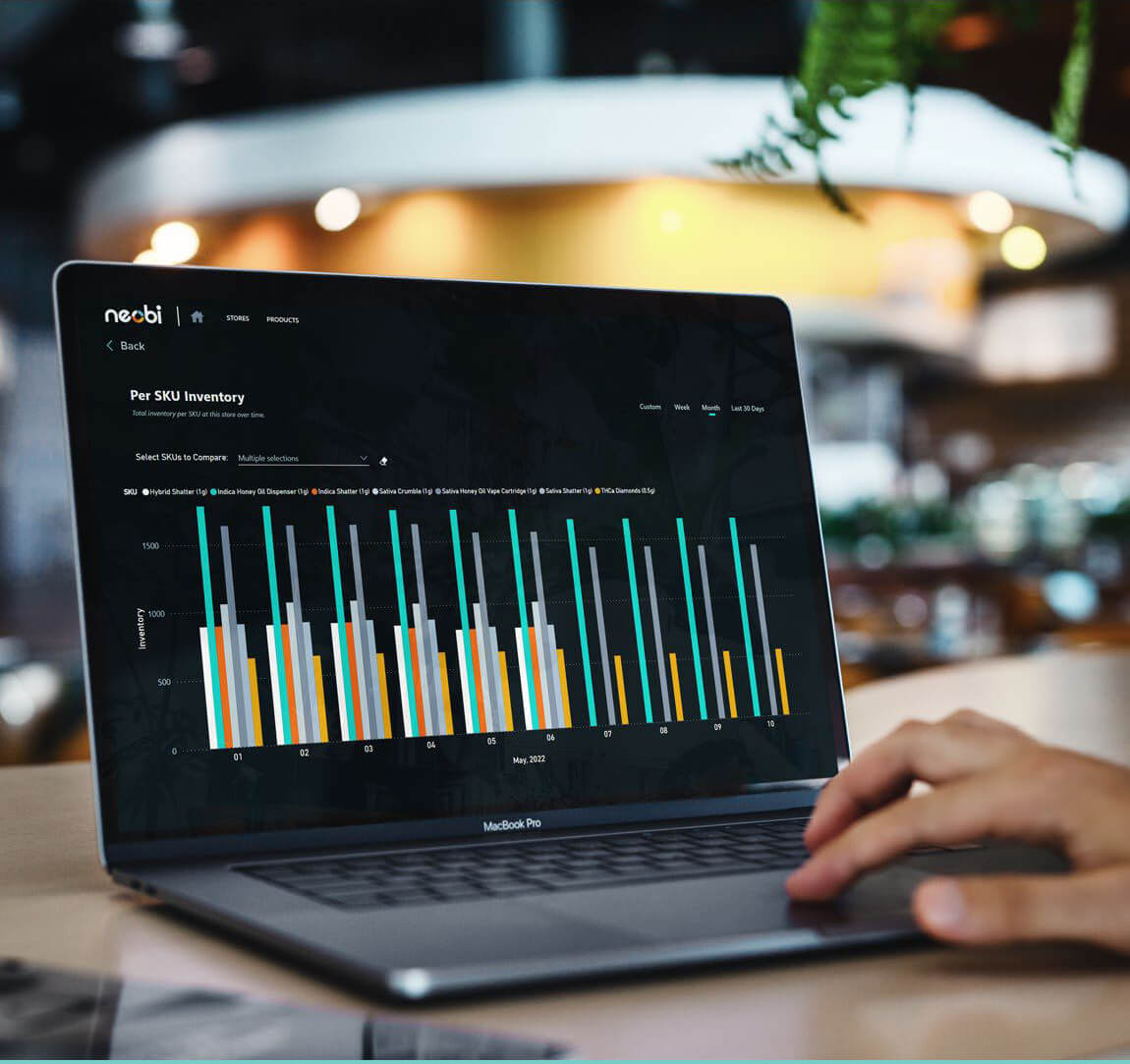 MARKET NOTIFICATIONS
CUSTOM NOTIFICATIONS ON CANADIAN MARKET EVENTS IN REAL-TIME
---
For reps on the ground, tracking inventory movements at every store in the purview without significant support is nearly impossible. Neobi keeps teams aware of consumer insights and any Canadian purchasing behaviors affecting inventory - as it's happening.
All you need to do is leverage the information into a succinct and strategic plan of action.
New Order Alerts
Low Stock Warnings
Out-of-stock Alerts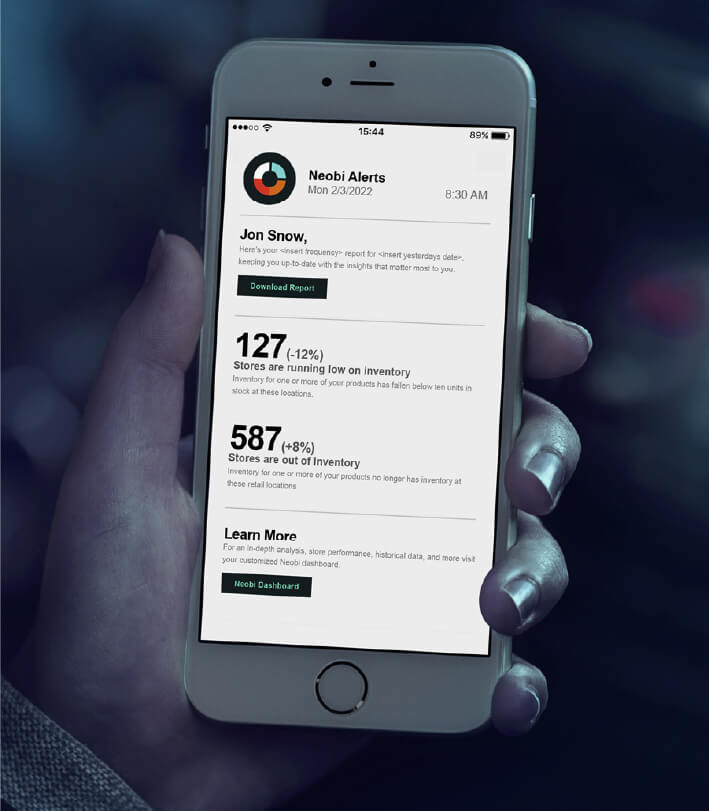 PRODUCT LOCATION MAP
CONSUMERS LOVE YOUR BRAND BUT DON'T KNOW WHERE TO FIND IT. UNTIL NOW.
---
Neobi maps are white-labeled, interactive, and may be embedded directly onto your website, allowing consumers to find your products, no matter where they are in Canada.
Easy Integration with YOUR website
Fully Interactive and Searchable
Coast-to-coast Coverage Updated Daily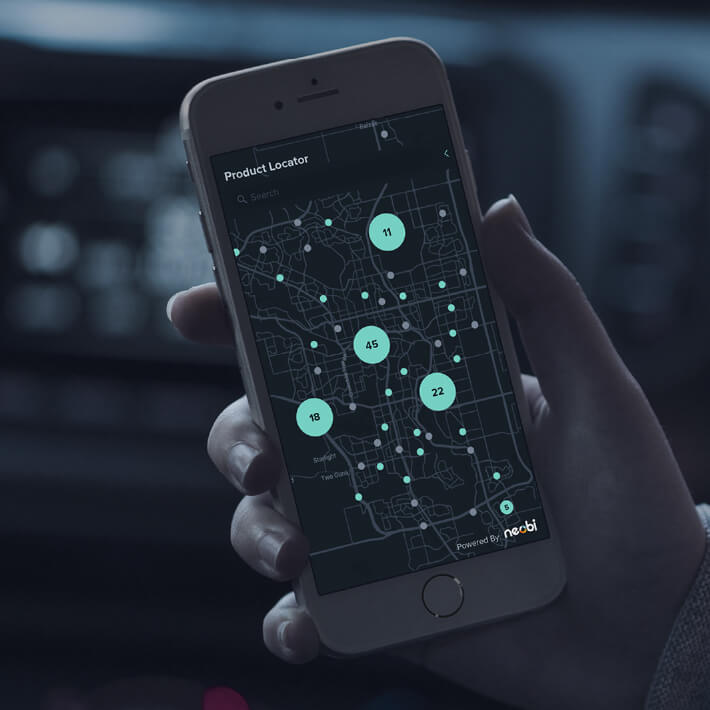 Lets Get Started
The top-performing teams in cannabis are using Neobi to get ahead
---
YOU SHOULD JOIN THEM.
Call, text or email to schedule a one-on-one demo of our full suite of products.